Marketplace •
21.6" x 28.8" Glass Glitch Art Print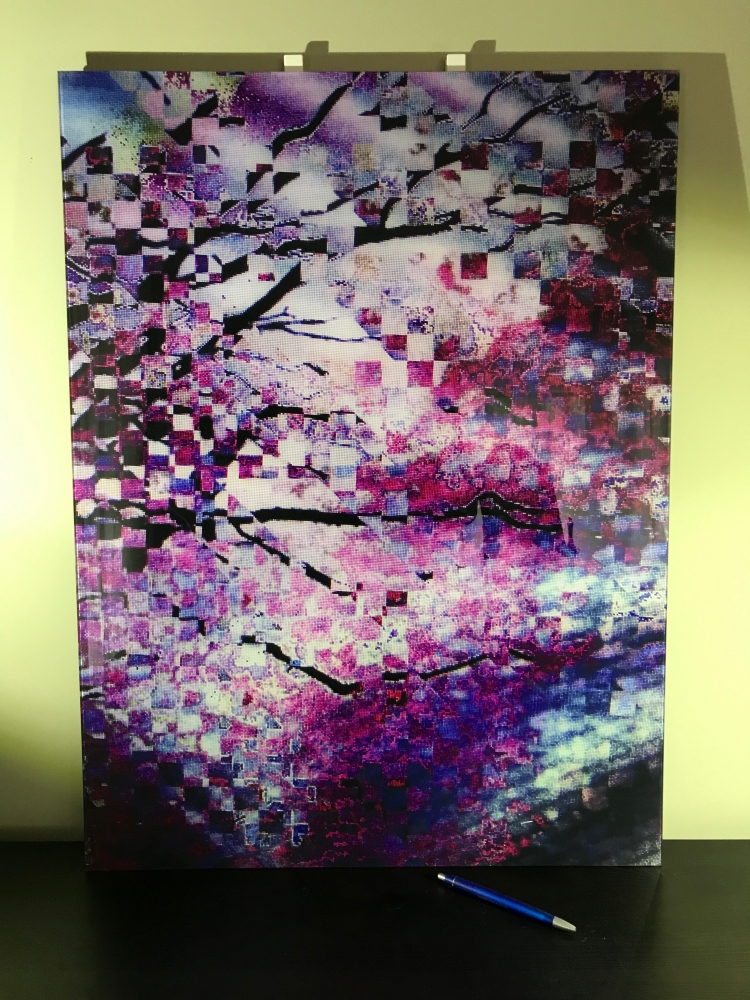 Condition
New
Shipping
Free shipping to USA

$300.00

Product out of stock.

One of my original glitch art images, printed on glass. This image features an original photograph that has been affected by several layers of "filters" from defective laptops.

Print has foam-core backing, and a mount for hanging (includes screw) -- it is ready to put on your wall and does not requrie a frame. I will sign the back before shipping. This is very large, and the pen is shown for scale.

Please ignore the glare in the photo -- the glass is super glossy, so it is difficult to photograph without glare/reflections.