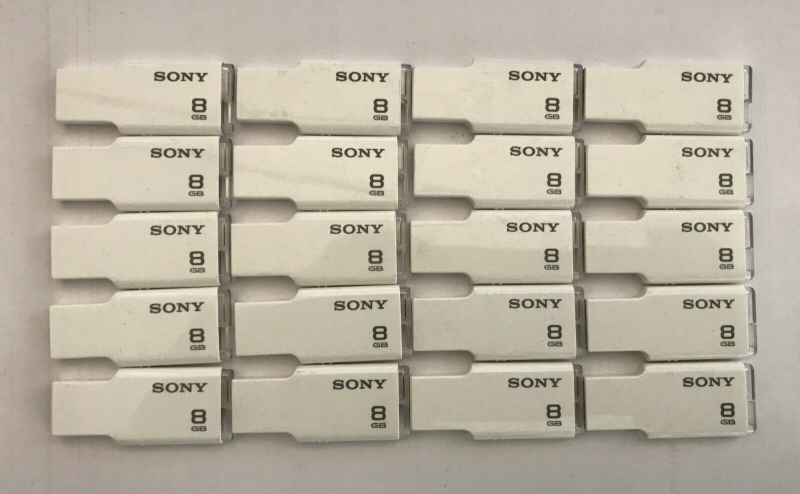 Sony 8GB Micro Vault M-Series USB Flash Drive White USM8GM, 20 Lot
Condition
Like new
Shipping
Free domestic shipping

$50.00

Product out of stock.

This is a lot of x20 Sony 8GB USB flash drives. They do not come with original packaging, but they are 100% functional and in perfect working condition.

These drives are FAT formatted -- you may need to re-format them to work with any given type of computer.