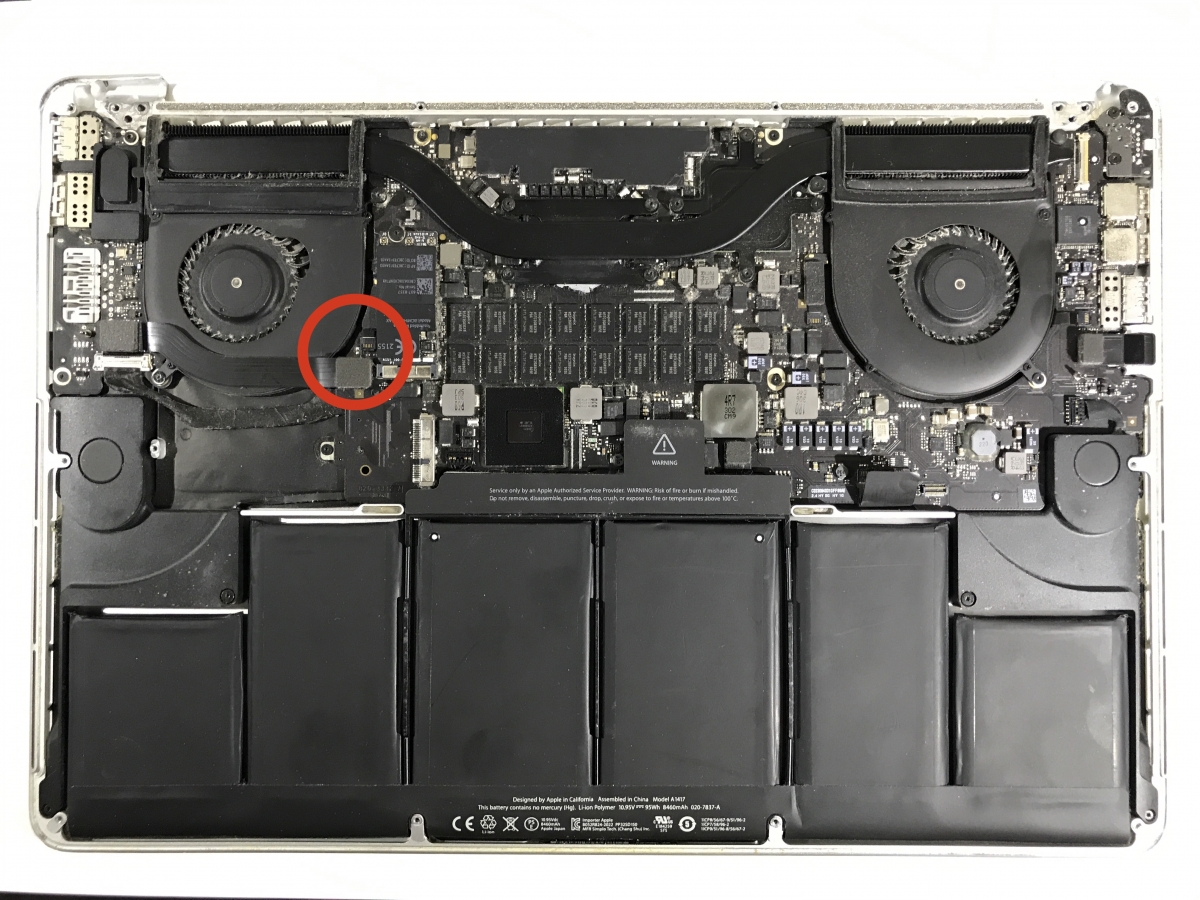 MacBook Pro 15" Retina, A1398, Early 2013, ME664LL/A, ME665LL/A, ME698LL/A, Board#820-3332-A
Slightly hidden, and slightly above cable (shown with cable in place, and cable pulled back).
You can also short pin 5 to pin 29 or ground, although there's no need to do this becase you have power-on pads! However, if the pads are damaged (which can happen!), this offers a good alternate option.