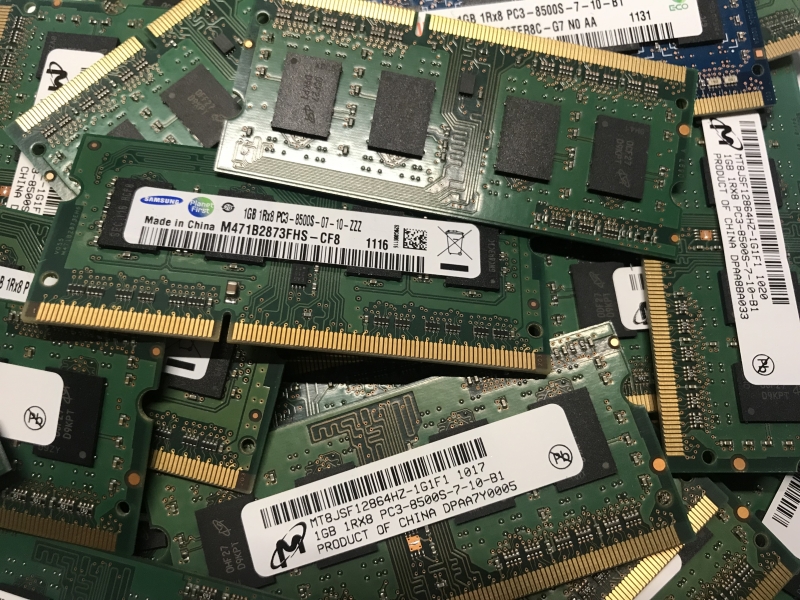 x50 1GB DDR3 1066MHZ PC3-8500 RAM modules
Condition
Fully tested, pulled from working laptops

$15.00

Product out of stock.

x50 pieces of DDR3 1066MHZ PC3-8500 RAM pulled from white unibody MacBooks (but which will work in many other laptops).

I collect tons of this RAM and usually scrap it because there are no takers. If you want tons of this, let me know, and we can work something out!